Welcome to Maurice Evans Lifestyle website. The place were you can find apparel and merchandise inspired by the artwork of Maurice Evans.
Go to Mauriceevans.com to see the inspiration.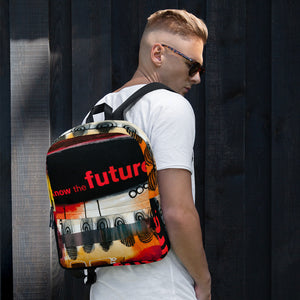 Policy
Please allow 3-5 business days to process your order.
Please allow 5-10 business days for shipping.
Returns: Any claims for damaged/defective items must be submitted within 4 weeks after the product is received. For packages lost in transit, all claims must be submitted no more than 4 weeks after the estimated delivery date.  ***Sorry, no returns or exchanges for wrong sizes, so please check the size charts for correct sizing. All returned or exchanged items must be unwashed, unworn, and undamaged, with all tags attached.
***Please email us at Moesart10@aol.com for instructions and return address.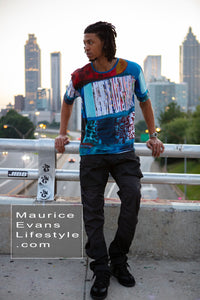 "Soft Cell" T-shirt
"Soft Cell" T-Shirt is taken from an original mixed media painting on canvas by Maurice Evans. The shirt is available here and the painting can be found at: https://mauriceevans.com
Available Now!
"Alphabet Soup 1" Leggings
These leggings look great with a pair of sneakers or a pair of heels. Dress them up, down, etc.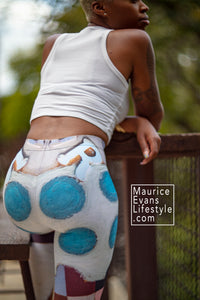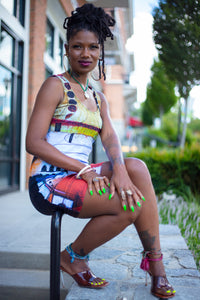 "A Deeper Love" dress
Ladies don't sleep on the dresses. They're Fire!!!!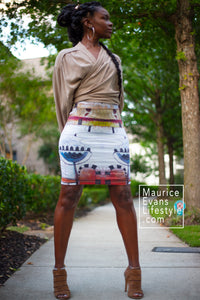 "A deeper Love" Skirt
Rae wearing the "Quantum" leggings
---
Briana wearing the "Alphabet Soup 1" leggings
---
Joli Noire wearing the "Foots" leggings
---
Natasha wearing the "Warrior Queen" Leggings
---
Rae wearing "A Deeper Love" men's joggers
---